we are offering

Simplicity & Uniqueness

Elegant, clean, and beautiful typography, strategic use of colors, graphics, and obstruction-free aesthetics is the needs of modern days. At DevelopEver Technologies we're trying our utmost level best to provide outstanding results keeping the concept of simplicity and uniqueness in mind.
We are always excited and thrilled to work with ambitious businesses and present their business & brand to the world, despite their size, scale and location – and our perceptible pricing and clean workflow deliver excellent solutions for our clients. From owner-managed startups through multinational clients and businesses, our insatiable team is committed to your success.
Our Visionary Approach Towards Goal
Developever Technologies visions a place where every individual client / startups / organizations reach their goals effortlessly. Not everything has to be done with difficulty – choosing us will result from you in the peace of mind and all the time previewing for seeing what is being made.
we provide business-based solutions that are cost-efficient while requiring for minimal timeline. Our second core specialty is providing an easy-to-manage project and 24/7 support. We mark the days and put in all our standards for delivering innovative projects.
Communication is a Skill and
Feedback is a Practice.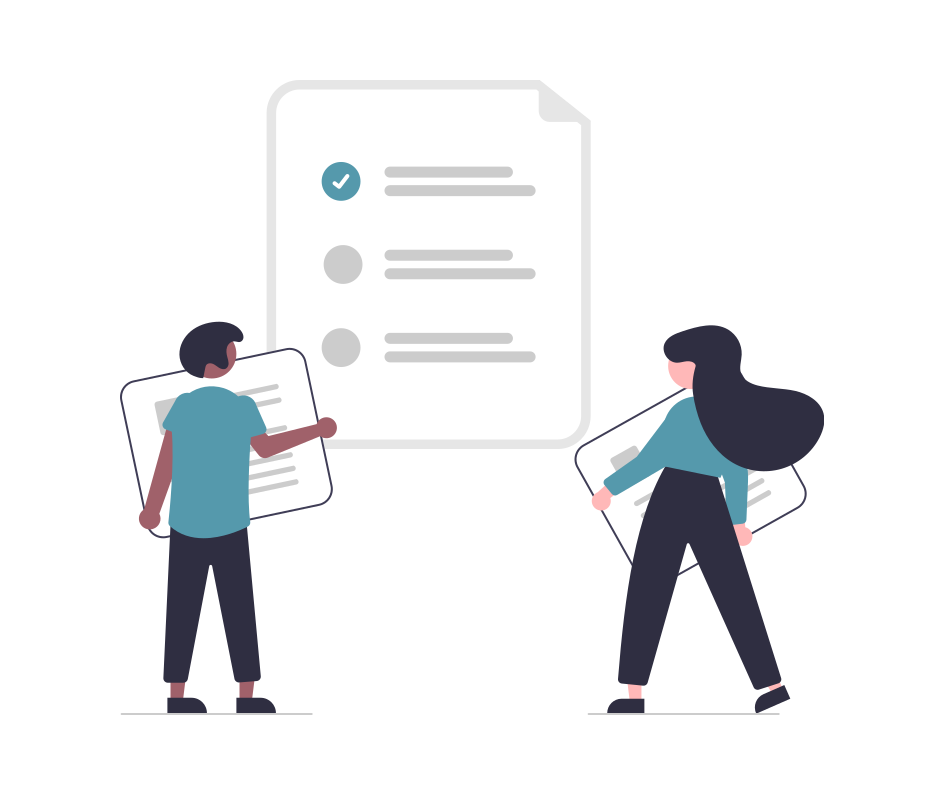 Developever runs on feedback and customer satisfaction. We use the highest level of our imagination just so that you can have it your way. Quality is our style of working by just thinking out of the box.
We are work in the way clients want to see – we keep going and going until the project becomes what it needs to be. Time is a terrible thing to waste and we deliver colossal work while you leave the stress to us.
Just think and connect with Developever Team. The client's ratings and reviews are our happy place while we set our path for perfection and we keep going further.
Front End Website Development
PSD/Figma to Front End

Service includes any design file (XD,Figma,AI,PSD) to clean commented frond-end markup followed by responsive design.

Responsive first approach

Mobile first approach is need of the time and follow segmented pattern covering, mobile, tablet & desktop.
Full Stack Web Designing & Development
Offering Full Pledge

Full stack development includes all sorts of project levels including QA.

Future amends

After finishing full pledge development, we offer future amend services, which is often handy in enhancing functionalities
Product Prototyping / Development
Prototyping

Our workflow start's from sketch and finishes on top notch coded website.

Revise Rounds

We believe in optimum stage and happy to revise get that badge of Wow!
Project Maintenance / Technology Partner
Offering Support

We would love be your technology partners and support current websites / applications.

LTS

We offer long term support for all sorts of websites & php/wordpress/drupal applications including upgrades to major versions or server level migration.
Your satisfaction is our greatest success. Moto - DevelopEver Technologies
booking

Get Your Website Today!

For the clients who have a deadline on the line and for the clients who want everything to done fast then we have bolt speed developers who will get your work done in no time.

We will only need your patience and your cooperation and feedback as fuel to keep it pumping!
We take your responsibility of your work.
we're strong on corporate branding, and do our best at what we do, ask questions, do frequent meetings and show progress daily to avoid any issue.
Deliver with-in time and budget.
We assure to be super-professional in terms of delivery timeline and budget, no surplus charges after agreed proposal.
Exclusive Support and Training
We provide training to a team of individuals after completion of every project, so they can amend / update their website. Off-course we charge a tiny amount for training more than 2 hours.
Transparency
DevelopEver core principles are based on transparency in all sort of projects we do, our keen moto is keeping the online businesses digital by adding our 2 cents.
what client say

Testimonials
Contact

Get In Touch

Didn't find what you were looking for, let's arrange a meeting or contact us here for a chat, let us be your guiding fellows!